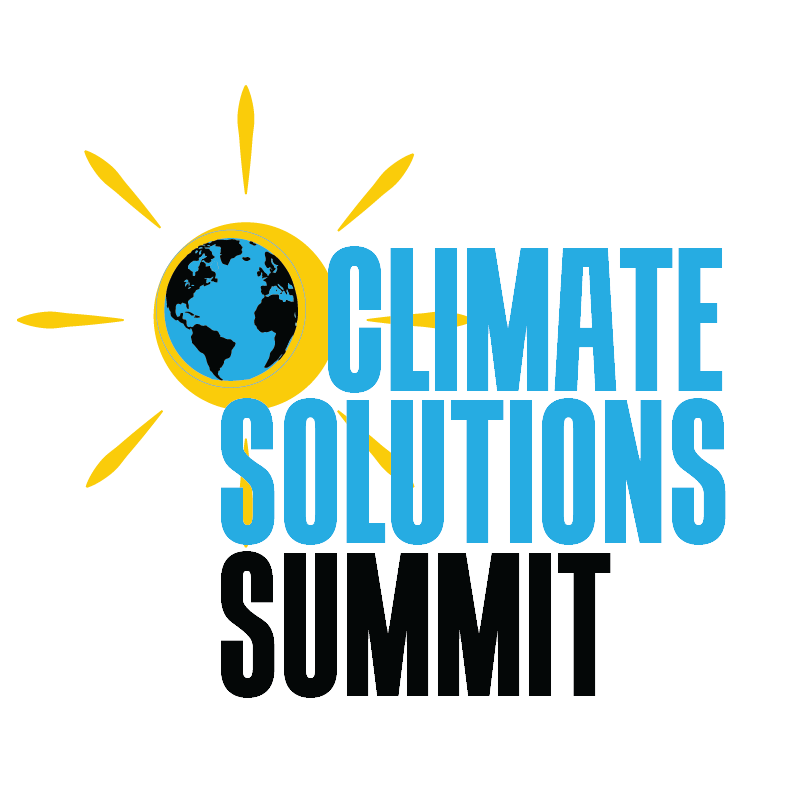 FOR IMMEDIATE RELEASE

May 17, 2018
Contact:
Renee Vogelsang, 315-380-2708, renee@nyforcleanpower.org
Lindsay Speer, 315-383-7210, lindsayspeer@gmail.com
Antidote to Apathy: Climate Solutions Summit Provides Information, Inspiration, and Action
Syracuse, NY- What happens when eleven local, regional, and statewide environmental and justice organizations work as a team to plan a Climate Solutions Summit in Syracuse? A justice-oriented Summit focusing on inclusive, intersectional, big-tent thinking and energy system transitions in ways that benefit everyone. The Summit will be held Saturday, May 19th at the Public Service Leadership Academy at Fowler High School in Syracuse, NY, from 8 AM – 5 PM.  Keynote speakers include Faithkeeper Oren Lyons (Onondaga Nation), Former EPA Regional Administrator Judith Enck, and sustainability advocate Eric Walker of Buffalo. The meeting, drawing hundreds of people from across the state, is designed to provide information about the initiatives already underway and inspire people to take action.
"Climate change is often framed as a global issue, but the effects are felt at a local level. It's on our community to do what we can, not only as residents of Syracuse but as citizens of the world, to take actions that address it," said Syracuse Mayor Ben Walsh, as he welcomed the Climate Solutions Summit to Syracuse in a press conference on May 17. "I'm proud to say that we're working towards a healthier and more sustainable community through measures like completing four action items to earn designation from the state as a NYSERDA Clean Energy Community and converting our street lights to LED. We also have organizations like Onondaga Earth Corps and programs like PEACE, Inc. Weatherization contributing to our community's impact."
At the recommendation of local Southside residents and environmental justice activists, the Climate Summit is being held in a public high school in Syracuse, accessible by public transportation, offering tickets on a "pay-what-you-can" scale, and hiring a local woman-owned, minority-owned caterer. The summit is offering child care and ASL interpretation, and turning the dial away from single-use plastics so common at public events toward a "zero waste" goal. The Climate Solutions Summit wants to focus on not what's going wrong but what's going right and how we can all -students to grandparents – join the movement.
The Summit's opening panel, titled "Successes at the Local Level," will feature elected officials from across the region highlighting successful clean energy and sustainability projects in their municipality or community.  Panelists include Sam Gordon, Director of Planning and Zoning, Town of Dewitt; Mike Baden, Supervisor, Town of Rochester; Irene Weiser, Councilmember, Town of Caroline; Amanda LaValle, Department of the Environment, Ulster County; Joe Wilson, Erie County Environmental Management Council; and Joe Driscoll, Councilmember, City of Syracuse.
The Summit features case studies and workshops in renewable energy such as solar, wind, renewable heating and cooling- ground source (geothermal) and air source heat pumps; energy efficiency; electric vehicles; clean mass transit; green jobs; sustainable land use; and environmental justice. Breakout sessions will focus on technical skills, communications, movement building and opportunities for networking with members of the climate movement. Speakers will range from local, grassroots, state and national organizations. There will be an all day Tabling Expo featuring non-profit organizations and businesses.
Presenters include: Chris Carrick, Central New York Regional Planning and Development Board; Mark Lowery, Department of Environmental Conservation: Anne Reynolds, ACE New York; Jessica Azulay, Alliance for a Green Economy; Chris Bolt, WAER; Emily Pomilio, Sierra Club; Yusuf Abdul-Qadir, Sustainability Strategist; Twiggy Billue, National Action Network; and more from local, state and national organizations.  A full list of presenters can be found at ClimateSolutionsSummit.org/program
Oren Lyons, Faithkeeper of the Turtle Clan of the Onondaga Nation, said: "The ice has been melting in the north for over 30 years. The time for business as usual, especially for fossil fuels, is over. If we have a love for our children, a love for the future, we have to change. We need value change, for survival."
Eric Walker, a renewable energy advisor and former Director of Sustainable Development for Erie County said: "The movements for environmental justice and an economy that works for all — from the national to the neighborhood level — are coming together in ways we haven't seen in over a generation. Coming together at the Climate Solutions Summit gives advocates, policymakers and technical experts an opportunity to make the most of movement moments like these!" 
Judith Enck, former EPA Region 2 Administrator for the Obama Administration, said: "Climate change is the most urgent environmental, economic, health, agriculture and ethical issue of our generation. With the Federal government headed in the wrong direction currently, real leadership will come from the communities. This conference will provide essential information and a much needed dose of inspiration that will enable communities and businesses in Central New York to lead the way on renewable energy, sustainability and driving down greenhouse gases."
David Alicea, Senior Organizing Representative for the Sierra Club, said: "Saturday's summit is a key opportunity to highlight the work that local elected officials, community leaders, and engaged citizens are doing across our region to move towards 100% clean energy for all.  As we ramp up on clean, renewable energy we will not only protect our climate but also strengthen our economy and create family-supporting jobs."
Yusuf Abdul-Qadir, a sustainability strategist, said: "Communities are seizing on opportunities to not just mitigate climate change, but to develop climate resilient communities. To address impacts to low-to-moderate communities by providing them affordable solar or air source heat pumps or geothermal heating and cooling systems. This is an important social justice issue.  The communities that will be the most impacted are almost always the most vulnerable communities."
Chris Carrick, Energy Program Manager for the Central New York Regional Planning and Development Board said, "Local governments in Central New York are showing strong leadership on clean energy and climate change, with thirty Climate Smart Communities and twenty-four Clean Energy Communities across the region.  These local governments represent rural, suburban and urban; small and large; cities, towns, villages and counties.  And they are all implementing a wide variety of great projects and programs, from LED street lights to electric vehicles to solar PV, geothermal systems and energy efficiency for their municipal buildings. By doing so, they demonstrate both the need for broad community engagement and the path forward to find climate solutions in our homes, businesses and neighborhoods."
Andra Leimanis, Communications & Outreach Coordinator at Alliance for a Green Economy, said: "As there is little hope for moving forward on climate at the federal level during the next few years, taking action at the state and local levels becomes crucial to ensure current and future generations have clean air, clean water, and a livable planet. That is why the Climate Solutions Summit taking place in Syracuse on Saturday, May 19 is so important. These times require all of us to have access to the latest information and work together on climate change solutions for the well-being of all. Whether we are students or grandparents; long-time environmental advocates or newly aware of climate issues; residents of cities or rural areas; grassroots organizers or councilors and legislators, we can all be part of the solution."
Peter Wirth, with Climate Change Action and Awareness said, "It is good to be here today, on the steps of City Hall, with Syracuse Mayor Ben Walsh welcoming the Climate Solutions Summit to Syracuse. We either show leadership today or kick the can down the road and leave an increasing inhospitable environment for the next generation." 
Wendy Low, co-facilitator, Mothers Out Front Rochester said: "Last year's Climate Solutions Summit was so helpful, I would not want to miss this year. The informational speakers widened and deepened my knowledge, and I came away with great ideas and contacts for further collaboration that have informed and supported my team's work throughout this past year. The camaraderie and inspiration were also invaluable to my spirit."
The Climate Solutions Summit is co-sponsored by New Yorkers for Clean Power, Mothers Out Front, Sierra Club, ACE NY, Climate Change Awareness and Action, Citizens Campaign for the Environment, Central New York Regional Planning & Development Board, National Action Network, The Haudenosaunee Environmental Task Force, Frack Action, and Alliance for a Green Economy.
Please follow and like us: